8th September 2022
2 Minutes
The transport construction industry has significant opportunities to reduce carbon by developing materials with lower embedded carbon. Producing cement uses a great deal of energy, so finding a waste product that can substitute for cement makes good environmental sense, while concrete is always at the top of construction sites carbon emissions. Pulverised Fuel Ash, PFA, is a by-product of coal-burning power stations. The 'ash' is recovered from the gases and used, amongst other functions, as a cement substitute. This will reduce CO2 by reducing cement through the increased use of cement replacement and increased use of recycled aggregate. 
This positive change is one of the most common ways that businesses innovate, and one used to innovate frequently. Cement product innovations play a significant role in the transition towards carbon net-zero emissions across construction industries. 
The network of universities, cCatapults, and grant funding allows businesses to embrace innovation and provide more high-value services that change the industry's innovation capability. There is unprecedented investment and attention by Government, customers and business to advance innovation capability to deliver new business outcomes that will redefine collaborative relationships across the supply chain, increase repeat business with customers and demonstrate that the industry is not a commodity and cannot be procured solely on price. What is delivered is complex and requires highly skilled people to look at delivering the best solution. 
Please contact andrew.wilson@curzonconsulting.com or take a look at Curzon Consulting's sustainability website
References: 
GreenSpec. Building Design. 
Contact Andrew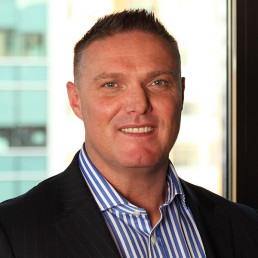 Andrew is a seasoned strategy and transformation consultant with experience across Africa and the UK.
His background is in capital projects, energy, mining and sustainability. He has a passion for the crossover between productivity, growth and sustainability, complemented by his qualification from Cambridge University in Business and Climate Change: Towards Net Zero Emissions.
Andrew has built mines, towns, roads and power plants, and he aims to keep building using a sustainability lens.
More about the author