Every day more companies start their journey to design strategies for reducing negative environmental impact due to their operations. Companies are prioritising Environment, Social and Governance (ESG) factors as core decision making criteria for their investment decisions. Customers are now demanding that the brands they purchase are sustainable.
Thriving sustainability strategies should encompass actions from various fronts, such as improvements in water and waste management and carbon dioxide (CO2) reductions, and be tailored according to the industry or sector in which the Company operates.
If the strategy is well designed and executed, companies may benefit from cost reductions and efficiency improvements that can increase their overall value. Moreover, they will be prepared to comply with coming legal and governmental regulations. Curzon has designed and implemented strategies for carbon reduction, waste and water management, which support our clients' sustainability goals and increases their performance.
Our expertise in sustainability
Curzon offers sustainability services across 5 different sectors
click a sector for further info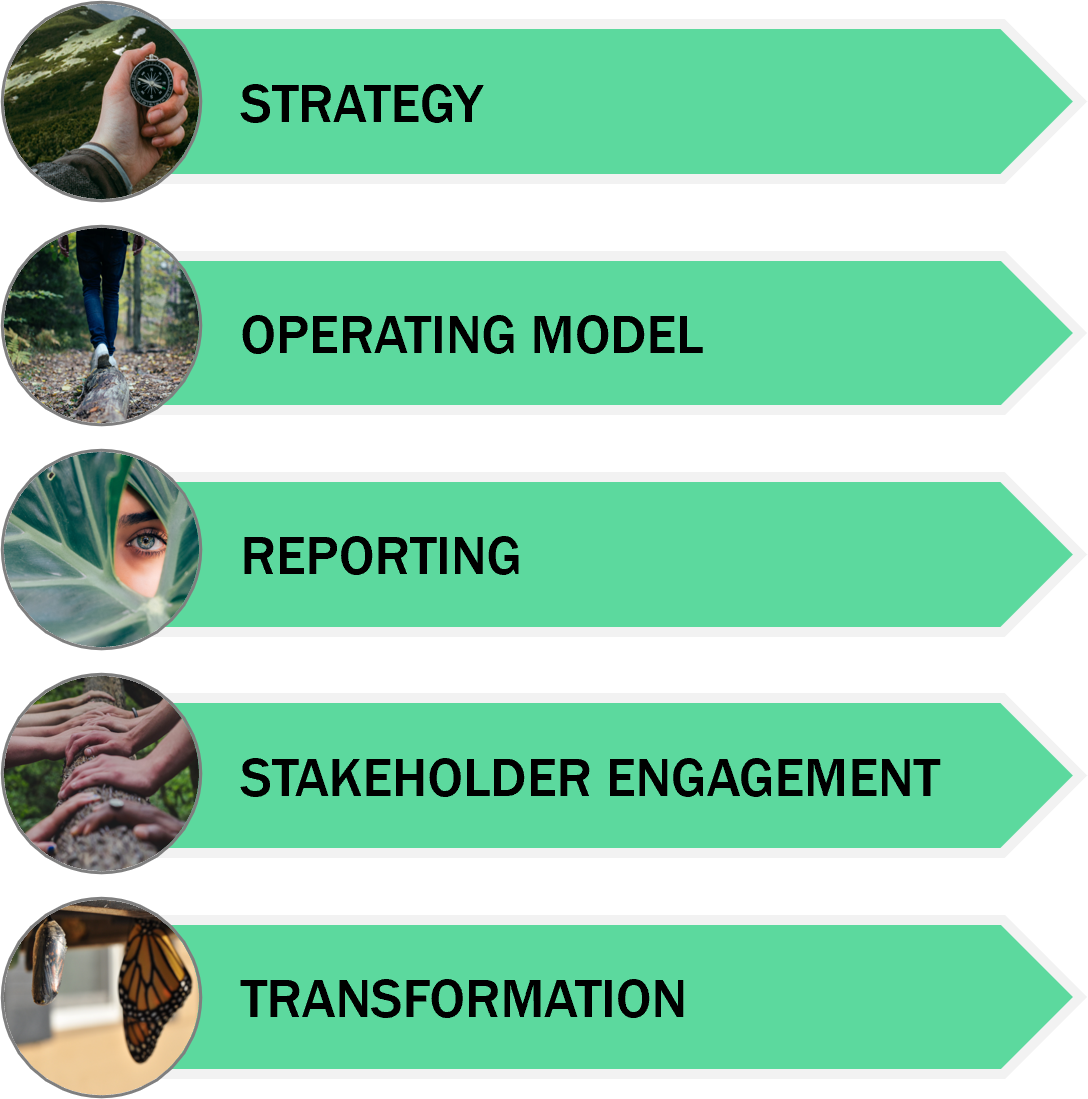 We create focused and ambitious corporate ESG & sustainability/decarbonisation strategies with the aim of increasing efficiency, driving innovation and creating brand value.
We support the alignment of the internal business to the new sustainability strategy. Delivering practical improvements in both cost and carbon.
We support companies with credible reporting that resonates with stakeholders, bringing ESG and sustainability to life through appropriate metrics and insight for communication.
Internal communications to create buy-in to the Strategy across the business stakeholders, including staff, the board and even suppliers.
Many companies have developed their sustainability strategies but have faced challenges in the implementation phase. We support the implementation and delivery of your adopted ESG/Sustainability Strategy.
The net zero journey: Routemap or compass
Where is the water industry now and how do we get to our destination?
In our CN0 water insights, Lanre Akinbolajo who's just completed his internship with Curzon Consulting as part of his MBA at the Alliance Manchester Business School explores how water companies may be starting further back than they think on the net zero road, and how they may struggle to find a way forward on process emissions in particular.
Access the report
"In alignment with our ambition to build a sustainable ecosystem for our customers, suppliers and employees, Curzon is proud to state a commitment to having a net-zero climate impact by 2025"