8th September 2022
2 Minutes
There is a ' ticking timebomb' in third-world countries where there is heavy reliance on fossil fuels (coal burning) for electricity and is responsible for between thirty to/forty per cent of employment. In the particular case of Africa, tThe continent is embarking on a massive expansion of fossil fuel electricity. More than 200 new power stations are planned, the majority of which will burn coal (Pollutionwatch, The Guardian). However, Africa is uniquely positioned to leapfrog dependence on fossil fuels and utilise abundant renewable resources such as solar and wind. Government legislation to reduce this dependency would see joblessness leading to hunger, civil unrest and a potential change of government at the ballot box. Trade Unions are very strong in these sectors due to human rights abuses for tens of years. For change to happen, there is a tricky hierarchy of political players to be satisfied and included before any legislation would be agreed and implemented. 
 
What business opportunities could be related to the African net-zero transition? 
 
Many of the countries mentioned above have very high temperatures, which provide strong sunlight. This raises solar panel opportunities. The countries are also vast and tempting medium-term investment options for wind turbines as their manufacturing costs drop and returns increase as populations grow and require electrification. Fossil fuel companies need to start investing in renewable energies to continue making positive revenue margins and balancing their emissions to carbon net-zero. 
 
Social or economic network effects? 
 
There are extreme views against fossil fuel companies, often with headquarters in European countries. Social media highlights these emission concerns and provides a platform to disseminate important emission information and gather people to attend anti-emissions rallies.  
 
Contact me at www.curzonconsulting.com to discuss further. 
Contact Andrew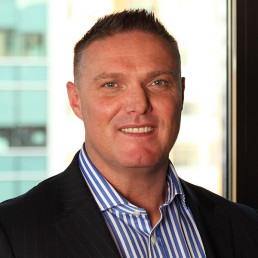 Andrew is a seasoned strategy and transformation consultant with experience across Africa and the UK.
His background is in capital projects, energy, mining and sustainability. He has a passion for the crossover between productivity, growth and sustainability, complemented by his qualification from Cambridge University in Business and Climate Change: Towards Net Zero Emissions.
Andrew has built mines, towns, roads and power plants, and he aims to keep building using a sustainability lens.
More about the author