8th September 2022
1 Minutes
Renewables will represent 80% of the total share of investments in power generating capacity from today to 2050. Global energy needs are expected to grow by 30% between today and 2040. 
As an asset class, renewable energy has matured dramatically over the past two decades. It has gone from being seen as an alternative culture to having huge investment potential. At the same time, traditional investment norms are changing and not just because of the evolving sustainability mega-trend. In recent years, investment managers have increased their allocations to the broader real assets sector with growing numbers classifying infrastructure and real estate as "real assets". 
Solar power does not pollute the air with greenhouse gases and is noise-free to be used for residential purposes. Solar opportunities are available at various scales, i.e. for households and large business ventures providing power to the grid. Solar panels are the fastest-growing renewable energy option, thanks to falling costs and increasing investment. Their easy installation and "low emissions" are environmentally friendly. 
Wind turbine power will be an increasingly compelling longer-term investment due to increasing urbanisation and population growth, leading to higher electricity demand. Technological progress with relative cost advantages for renewable energies and an improved regulatory environment (social and political support) motivates businesses to manufacture wind turbines. 
Contact Andrew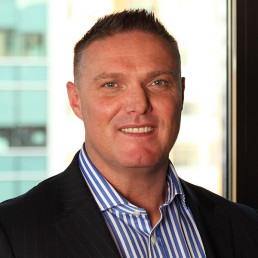 Andrew is a seasoned strategy and transformation consultant with experience across Africa and the UK.
His background is in capital projects, energy, mining and sustainability. He has a passion for the crossover between productivity, growth and sustainability, complemented by his qualification from Cambridge University in Business and Climate Change: Towards Net Zero Emissions.
Andrew has built mines, towns, roads and power plants, and he aims to keep building using a sustainability lens.
More about the author