8th September 2022
1 Minutes
There are incredible synergies with aligning purpose and ambition in the decarbonisation sense to the Mission, Vision and Values of the business. Thinking of them in unison will intertwine the business plan (revenue generation) with the decarbonisation plan and allow the business to set short and long-term business goals and decarbonisation metrics. As with most strategy plans, the goals/metrics should be reviewed bi-annually to correct any deviations from the plan.
In the government highway infrastructure sector, the business is aligned to decarbonisation 2050 as legislated by the Paris Agreement 2015 with 2030, 2040 and 2050 time horizons to achieve scientifically based metrics. Collaboration with delivery partners is crucial in reaching these targets. Targets for the delivery partners are aligned to ensuring achieving the business's Scope 1,2 and 3 targets.
Innovation and collaboration are driving decarbonised materials, electric fleets and whole life design thinking. In other words, it directs a circular economy. Proven technologies and close ties to the government encourage policymakers to be bolder with the legislation they advise politicians to implement. With proven technologies being implemented, financiers are more willing to provide financing.
These innovations provide people who live around major highways with cleaner air and reduced pollution. Less pollution means fewer lung inflictions which ultimately means a healthier society and reduced pressure on the NHS.
Contact Andrew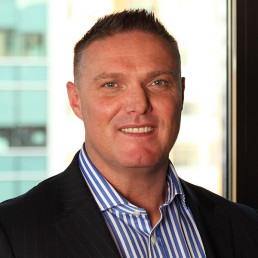 Andrew is a seasoned strategy and transformation consultant with experience across Africa and the UK.
His background is in capital projects, energy, mining and sustainability. He has a passion for the crossover between productivity, growth and sustainability, complemented by his qualification from Cambridge University in Business and Climate Change: Towards Net Zero Emissions.
Andrew has built mines, towns, roads and power plants, and he aims to keep building using a sustainability lens.
More about the author