5 Minutes
Driving your sustainability strategy through procurement
Sustainability and carbon emissions have become a business imperative.  If the UK is to meet its long-term net-zero commitment it must adhere to the toughest of targets and reduce national emissions by 78% by 2035.
Setting the scene
The transition to net-zero is a difficult and disruptive undertaking, and, rightfully so, is driving considerable societal concerns.
36B
2019 Global Greenhouse gas emissions
454m
UK greenhouse gas emissions (t)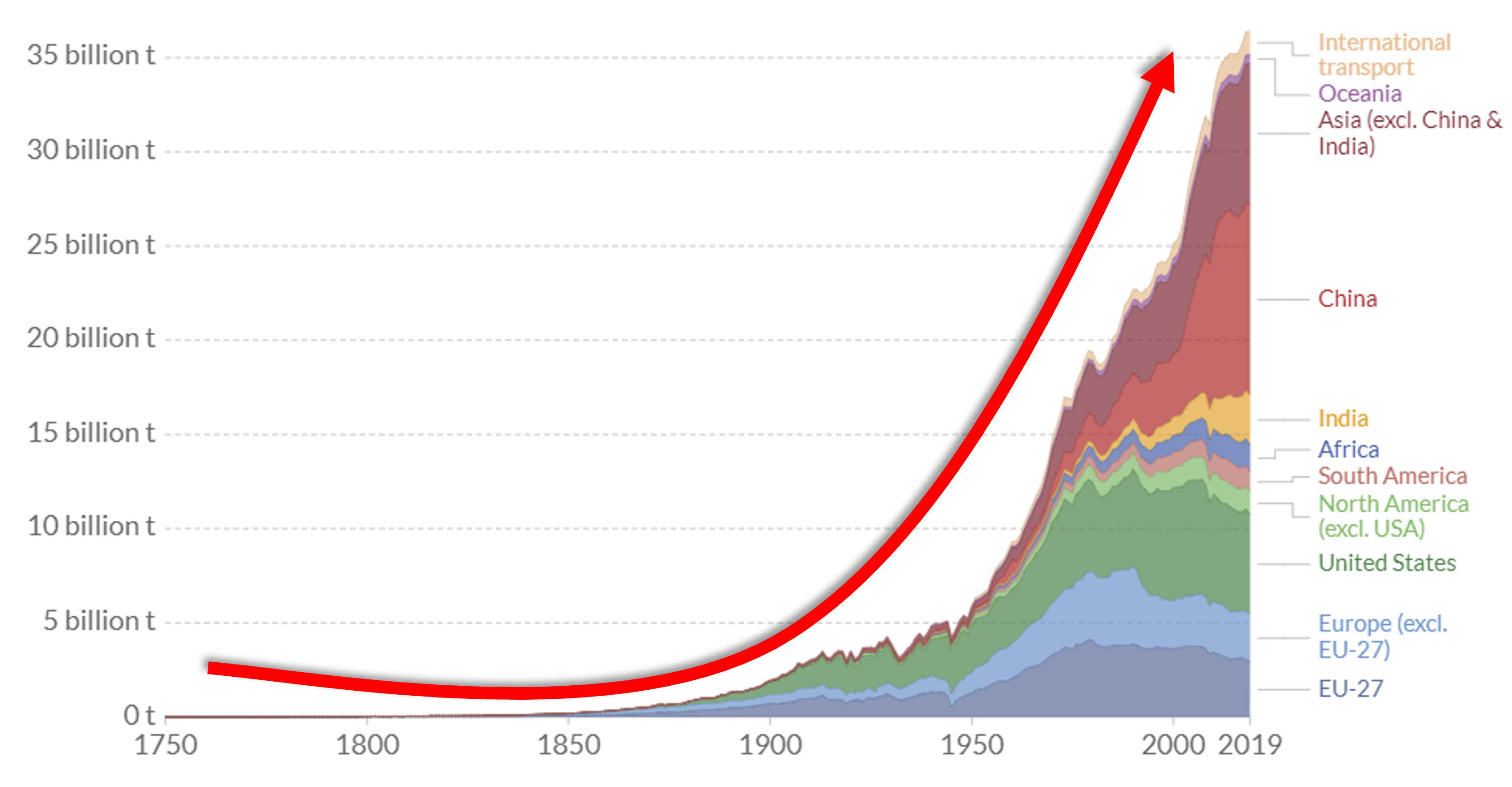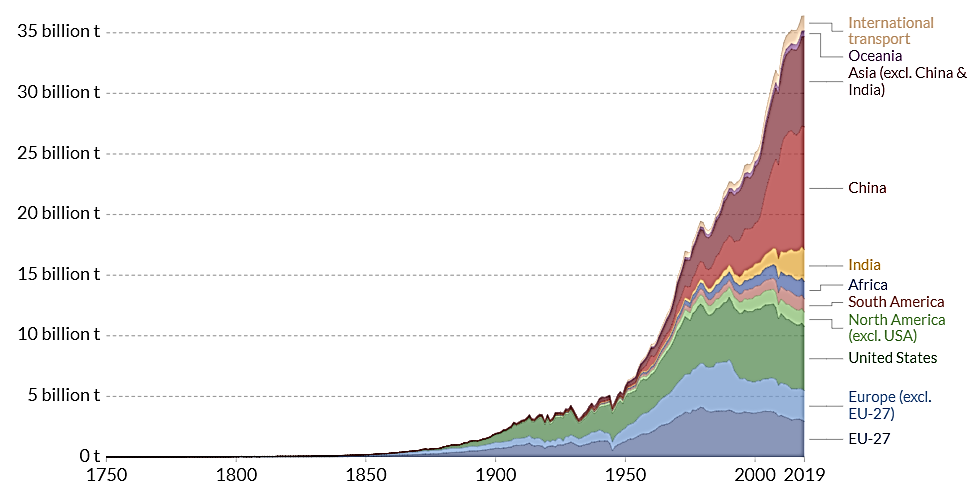 With over 20% of the world's largest corporates already setting net-zero targets, there are substantial expectations for all businesses to play their part and contribute to carbon emission reductions.
17% – 30%
UK business contribution (UK emissions)
Up to 80%
Supply Chain contribution vs. own operations
Supply Chain Consulting Services
We have defined a methodology enabling clients to assess their Supply Chain carbon emissions… and act on it!
The need to change and deliver these low-carbon objectives goes beyond just the legal obligations, the positive impact on a company's reputation and the commercial benefits of addressing sustainability are far reaching.
UKs Legal commitment
Net-zero on all Green House Gas emissions by 2050
Reduce absolute carbon emissions by 78% by 2035
Reduce water consumption by 50%,
Reduce the weight of waste generated by 30%
Recycle 75% of waste generated by weight by 2020/21
Social Impact
The adoption and engagement of your sustainability agenda can positively impact brand equity and increase customer loyalty, supporting growth.
Use your cultural narrative to attract and retain talent
Commercial Benefits
Developing sustainable procurement practises allows your organisation to future proof against supply shortages and changes in social, economic and environmental factors.
Meeting and exceeding market demand
Gaining a competitive advantage
Creating an effective supply chain
We believe sustainability should not be limited to your own operations… your whole supply chain should adapt to your company's sustainability strategy.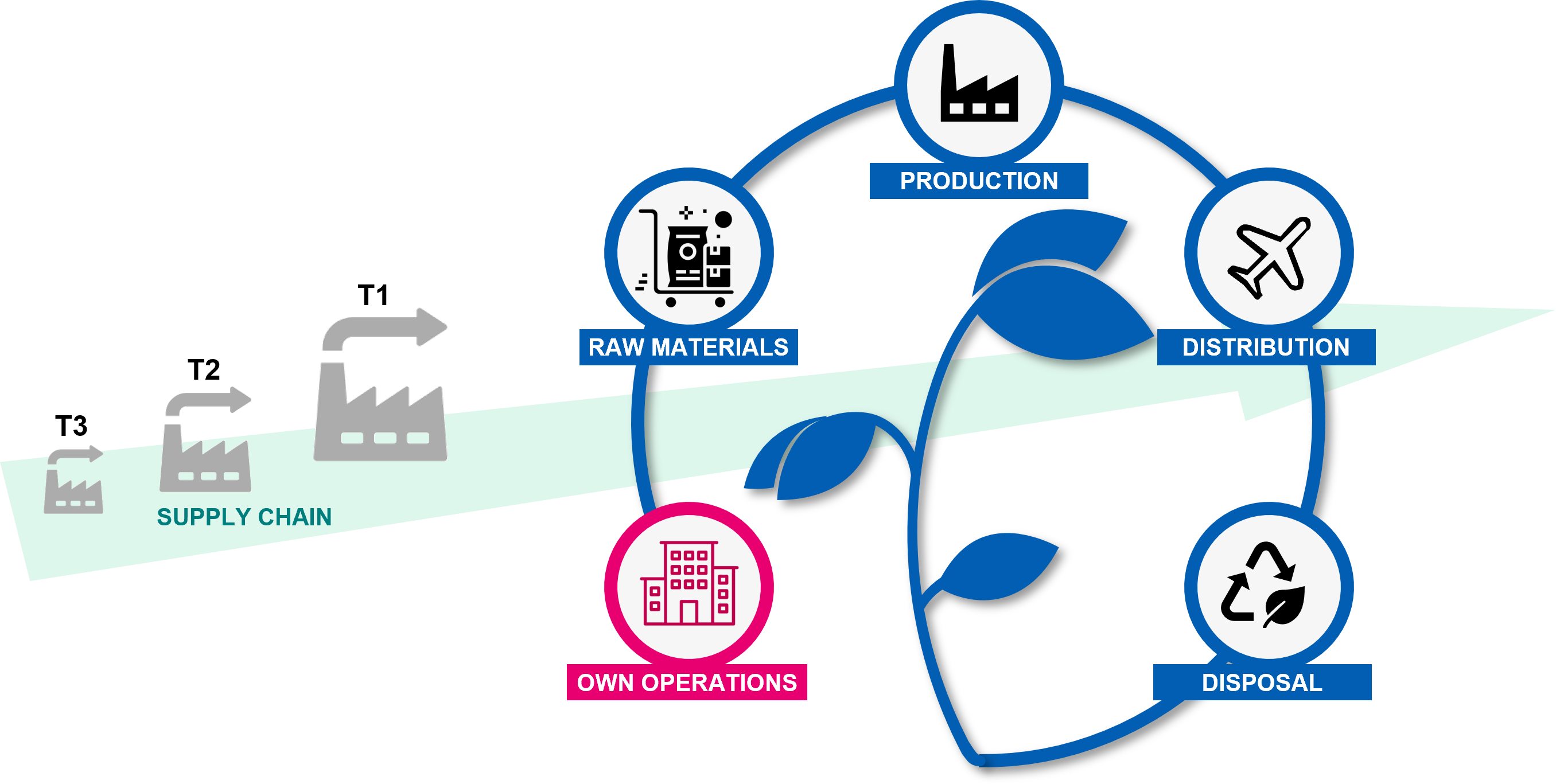 Own Carbon emissions
Green Energy
Water & waste reduction
Recycling, Zero waste
Plastic use
Packaging materials end of product life (recycle, close loop), circular economy
Transportation means, frequency distance
Pollution, Water, Energy consumption, Waste
Type of materials,, chemicals used, amount of waste, production process, carbon footprint
With the support of procurement, organisations can truly influence the overarching sustainability ambitions.
Current Situation Assessment
Establishing your sustainability status quo in critical in calculating what's required to meet your targets
Evaluate the carbon footprint of your organisation
Consider your supply chain sustainability strategy and carbon footprint related to your company's business
Assess your company's sustainability strategy vs. procurement contribution
Sustainability commitments require robust governance, transparency, and reporting metrics
Define sustainability KPI's against your company's sustainability strategy & targets
Develop a detailed dashboard
Outline and implement monitoring process
Describe corrective actions as necessary
Procurement has a major role to play to address sustainability – the procurement of goods and services makes a significant contribution environmentally, socially or economically
Work with your supply base to define sustainability targets and carbon footprint reduction in line with your company's objectives
Monitor and track performance
Drive sustainability
We enable procurement to pro-actively drive sustainability, working with your supply chain to ensure they synchronise to support your company ambitions
ORGANISATION
Is your procurement org enabled to drive the sustainability topic
ORGANISATION
PEOPLE
POLICIES & GOVERNANCE
SYSTEMS
PROCESSES
PROCESSES
How is sustainability embedded into your procurement organisation?
CATEGORY STRATEGY
SOURCING STRATEGY
SOURCING REQUIREMENTS
SLA'S/KPI'S
SUPPLIER CAPABILITY
DEMAND MANAGEMENT
SUPPLY CHAIN
Does your supply chain support your sustainability strategy?
CARBON EMISSION ASSESSMENT
SUSTAINABILITY STRATEGY
TRACEABILITY
TRANSPARENCY
QUESTIONNAIRES & AUDITS
STRATEGY
CORRECTIVE ACTIONS
MONITORING
How are you tracking against your sustainability targets ?
SUSTAINABILITY KPI'S
DETAILED DASHBOARDS
TRACKING & MONITORING
SMT REPORTING
COMPLIANCE TO STANDARDS
LEGAL COMPLIANCE
ACTION PLAN
"Curzon have done an excellent job first assisting our Ramsay Sante business and then with Ramsay UK to strategically review our approach to procurement and spending benchmarks across our service lines. The strategy, supplier engagement, best practices and data have presented a number of enduring opportunities to strengthen our approach"