Nigel Brannan highlights the importance of mastering the basics for a performance focused infrastructure organisation.
The performance challenge
Public sector organisations have long recognised the need to be more outcome and performance focused. While signalling the right intent, many struggle to translate desired outcomes into tangible outputs from their employees and suppliers.
A general ethos of reducing cost above all else compounds this challenge. Furthermore, the organisations often outsource the problem to a supply chain that is increasingly fragmented and under pressure to bid for contracts at very low margins. Suppliers then hope to make money from variations to the original contract that either were not or could not be specified up front, often taking advantage of their client's poor planning, organisation or decision making.
Partnerships and collaborations are often touted as mechanisms for delivery assurance and improved performance but there are still significant inconsistencies in their effectiveness and practicality. The biggest challenge is usually to align organisations around incentives, which often involves increasing risk in exchange for higher profit, and ensuring that all parties are focused and organised around a common outcome. This is easier said than done.
For major, complex infrastructure projects, it extends beyond the physical construction effort to incorporate the planning and design phases. The public and political outcry at the spiralling cost of many high-profile programmes, or fear that they will overspend significantly, comes from a perceived inability to nail critical decisions, and plan and design in a reasonable timeframe. There are many political reasons why the champions of HS2, Hinckley Point C and Heathrow's third runway continue to say those projects will deliver for the quoted costs, but the odds are that they will not.
Innovation and digitisation play important roles in improving the performance of infrastructure organisations. Much of our work involves implementing innovation and digital strategies, but we do it through the lens of following the money. That means mastering the basics of productivity and performance, which starts with knowing what your core success measures are and how you are performing. In infrastructure delivery, you need right to left planning. This means working backwards from the answer on what needs to be in place and by when to hit key milestones and performance outcomes.
The move towards a performance management culture
Curzon & Company is currently partnering with a major public sector infrastructure client to move the organisation towards a performance management culture.
There are three stages in addressing the performance challenge –
Scan, Focus and Act:
Scan establishes the baseline, trajectory and key drivers of performance. One critical output is a single version of the truth across scope, activity, cost and risk
Focus is about prioritisation and channelling effort to where it has most impact. Major wins often come from an emphasis on looking forwards and addressing future risks rather than reporting historical performance.
Act means actually doing things differently. It involves engaging the organisation and their partners at programme and project level to adopt new ways of working. Common measures, good information and 'heartbeat' disciplines get results.
None of this is rocket science, but it is remarkable how many organisations struggle to put it into practice.
Our client now has transparency of previously hidden efficiencies, providing them and their regulator with the confidence that they are meeting their commitments. They can manage the affordability of the programme proactively – a key benefit where scope requirements evolve over time.
They are offsetting build cost risks by focusing on high-cost elements with standardised product design and productivity benchmarks. Most importantly, they are deploying tools and disciplines at project site level where success (or failure) is delivered.
The successful partnership between the client team and Curzon continues, helping to strengthen the foundations as the client migrates towards a new operating model.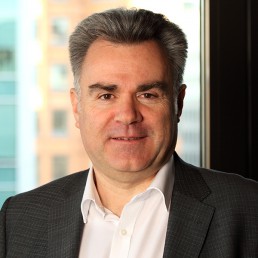 Nigel Brannan
I lead Infrastructure at Curzon Consulting
I've over 30 years of consulting experience leading major transformation programmes and strategy assignments with major utilities, transport and civil engineering organisations.
More about the author