We partner with our clients to design and execute commercial and operational transformation programmes ensuring tangible outcomes are realised, sustainable and aligned to strategic business goals.
We were recommended for both Digital and Operations in the 2023 Financial Times & Statista's 'UK Leading Management Consultants'.
In today's environment of high inflation, high interest rates, and tight global supply chains, firms are under pressure from every direction. Now, as never before, keeping costs low, while boosting employee and capital productivity, are vital to firm success and growth. Our comprehensive service offering will help you maximise operational efficiencies, improve bottom-line financial performance, and – most importantly – achieve sustainable, long-term, stakeholder-focused growth.
Our approach emphasises a flexible, yet repeatable, process of data gathering and analysis, focused along the three axes of People, Processes, and Systems. Our expertise lies in the following areas:
Cost assessment across your organisation's processes, expenditures, and operational design
Operational efficiency improvements through close collaboration with your teams to streamline workflows and productivity
Financial management strategies to develop robust budget controls, forecasting, and tracking practices
Integrating predictive and analytical technologies to enhance workforce productivity, allowing your workforce to focus on high-value activities while automating low-value ones
Energy and resource efficiencies to drive sustainable performance, always keeping an eye on eco-friendly best practices that minimise waste and maximise productivity
Training, benchmarking, and monitoring frameworks that will help your team stay on target with your goals
Above all, we understand that excellence is an ongoing and personal journey, where the first steps are always the hardest, to instil cost discipline and focus across the organisation. As such, we do not bring "cookie-cutter" approaches to our work – instead, we tailor our solutions to your needs, bringing in teams with decades of experience in your industry and sector.
Opportunity assessment: quantitative analysis, price benchmarking, contract analysis & baselining
Stakeholder engagement & business requirements/specifications
Market analysis & supplier capability assessment
Sourcing strategy & sourcing plans
Program set-up, governance, PMO & change management
Value-based supplier selection.  Price vs Value (quality, service, innovation, sustainability, etc.)
Quick wins (short term results), tendering, market reviews, e-sourcing
Suppliers negotiations
Demand management, Buy vs. make (outsourcing), the total cost of ownership approach
Process improvement
What makes us different is that we deliver value above and beyond cost savings.  We make sure benefits remain sustainable!
We engage with business stakeholders, strengthen relationships and embed, so they are integral to the solution.
We stay way after the sourcing process to ensure benefits are realised; helping your procurement team to become a valuable partner in the business.
Fact-based decisions based on advanced analytics
We believe procurement should not be a barrier to additional sales, sustainability or innovation, it should enable these
Every day more companies start their journey to design strategies for reducing negative environmental impact due to their operations. Companies are prioritising Environment, Social and Governance (ESG) factors as core decision making criteria for their investment decisions. Customers are now demanding that the brands they purchase are sustainable.
Thriving sustainability strategies should encompass actions from various fronts, such as improvements in water and waste management and carbon dioxide (CO2) reductions, and be tailored according to the industry or sector in which the Company operates.
If the strategy is well designed and executed, companies may benefit from cost reductions and efficiency improvements that can increase their overall value. Moreover, they will be prepared to comply with coming legal and governmental regulations. Curzon has designed and implemented strategies for carbon reduction, waste and water management, which support our clients' sustainability goals and increases their performance.
Our expertise in sustainability
Curzon offers sustainability services across 5 different sectors
click a sector for further info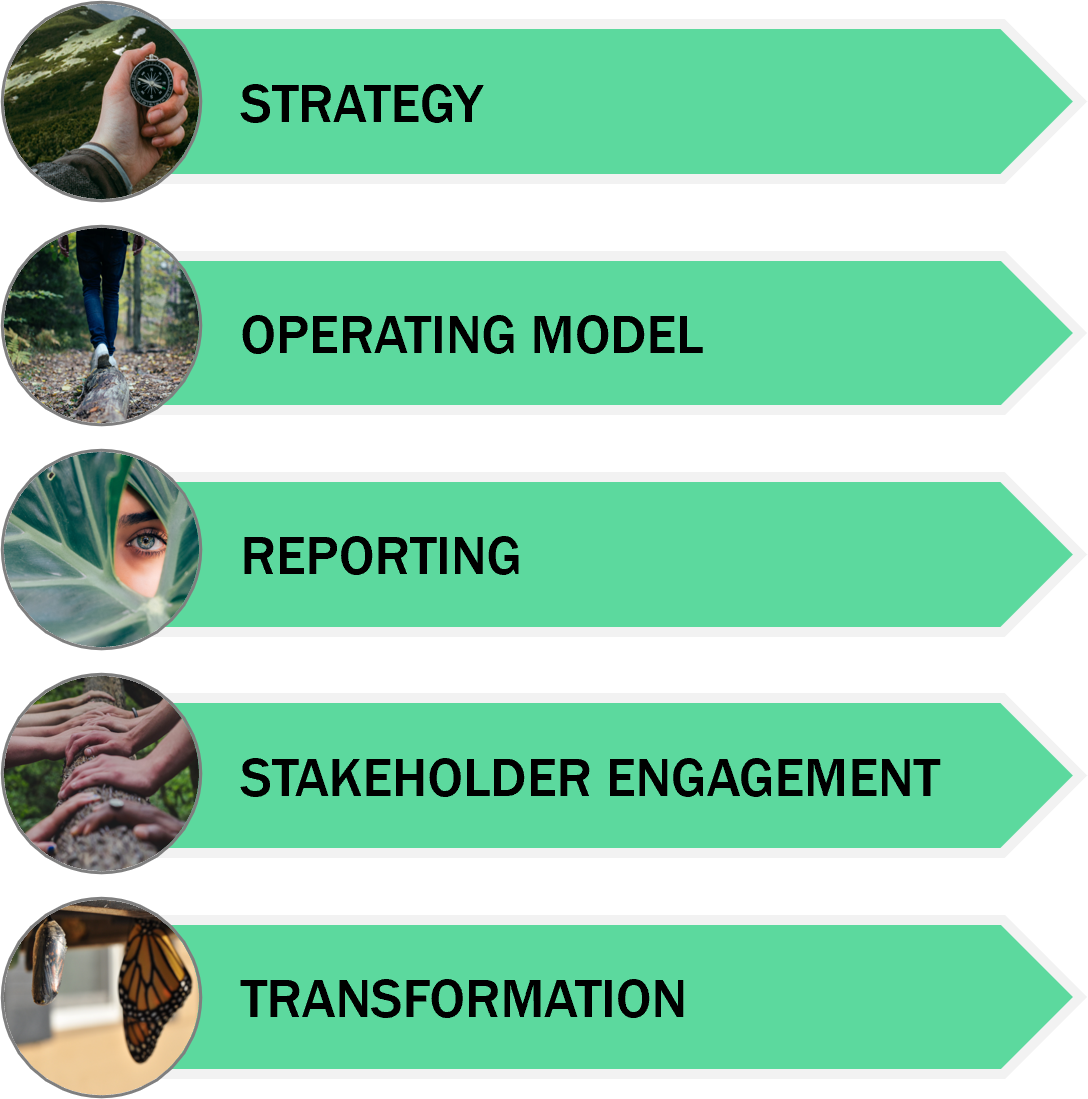 We create focused and ambitious corporate ESG & sustainability/decarbonisation strategies with the aim of increasing efficiency, driving innovation and creating brand value.
We support the alignment of the internal business to the new sustainability strategy. Delivering practical improvements in both cost and carbon.
We support companies with credible reporting that resonates with stakeholders, bringing ESG and sustainability to life through appropriate metrics and insight for communication.
Internal communications to create buy-in to the Strategy across the business stakeholders, including staff, the board and even suppliers.
Many companies have developed their sustainability strategies but have faced challenges in the implementation phase. We support the implementation and delivery of your adopted ESG/Sustainability Strategy.
The net zero journey: Routemap or compass
Where is the water industry now and how do we get to our destination?
In our CN0 water insights, Lanre Akinbolajo who's just completed his internship with Curzon Consulting as part of his MBA at the Alliance Manchester Business School explores how water companies may be starting further back than they think on the net zero road, and how they may struggle to find a way forward on process emissions in particular.
Access the report
Delivering real results is what we pride ourselves on. Read a selection of our case studies to see what we have achieved, together with our clients.