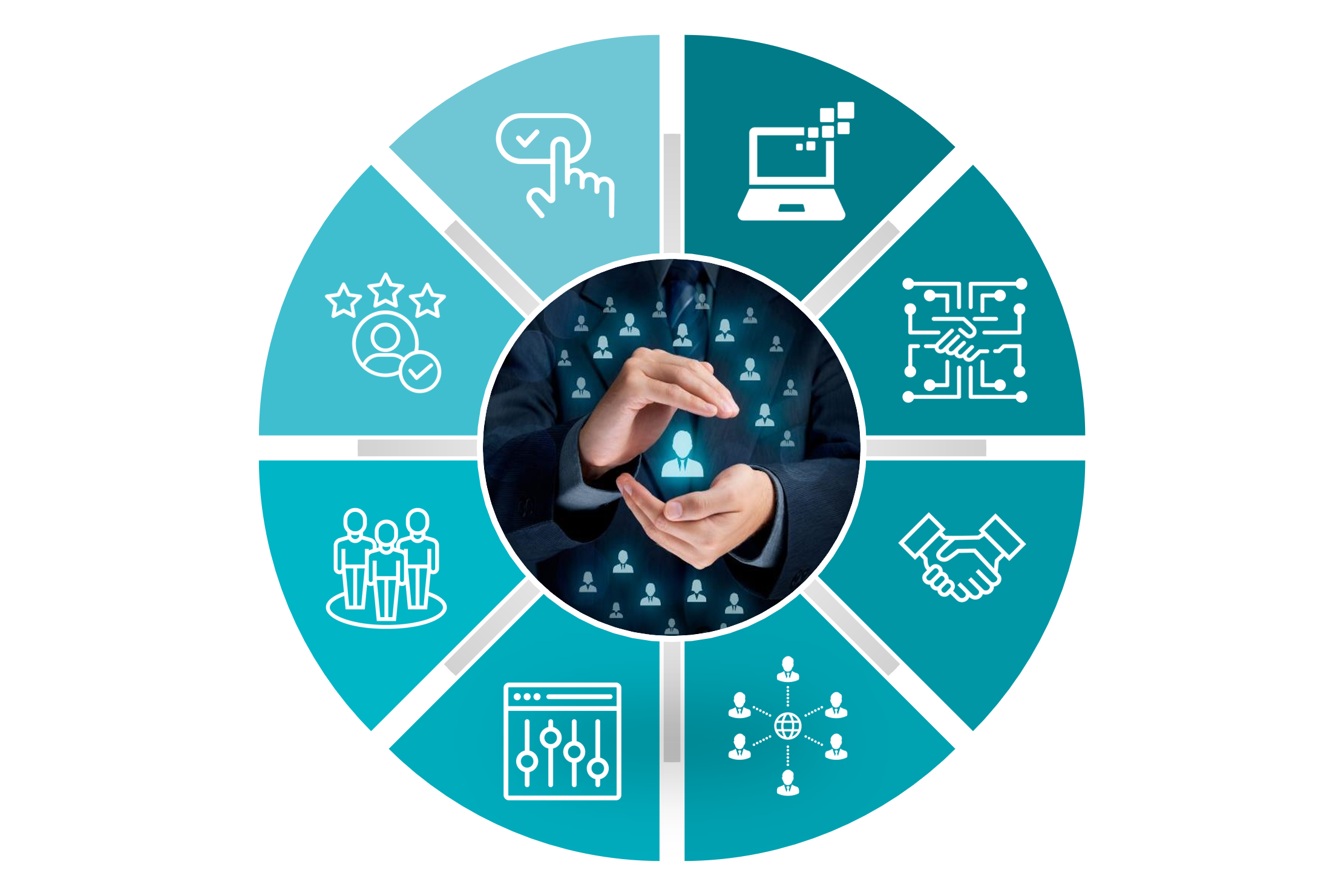 1. Technology Savvy
Customer facing and employee facing technologies deployed - Platform solutions, KM/learning solutions, workforce management solutions, case management solutions.
2. Effective Operations
How do the current processes, interfaces, operations, performance metrics etc. ensure Customer Centricity and cost-efficiency. How work is executed and how information flows across levels

Analytics, measurements and motivators, performance management, customer satisfaction, KPIs, value add measurement, customer data, transaction success, rewards.
3. Customer Centricity
How Customer Centricity is ensured e.g. frontline empowerment, authorisation limits, multi-skilling, customer journey understanding, collaboration practices, query ownership, etc.
4. Employee Centricity / culture
Employee engagement, employee development, incentivisation, tenure and churn rate, employee satisfaction, advocacy, career path, motivation levers, working with purpose, diversity and inclusion
5. Omnichannel
Omnichannel vs Multichannel environments, channel strategy, channel shift initiatives, self-service capabilities
6. Agile Organisation and Governance
Structure, Spans of Control, Ratios, R&Rs, Hybrid workforce.

Sourcing Options - Insourced vs Outsourced vs Near shore vs Flex

How is the Customer Care operations managed globally. Centralised vs. localised vs diffused governance structures for managing the Customer Care Operations
7. Value Add
How the Customer care function adds value to the business

How the operating models supports and promotes corporate objectives for sustainability, safety and social responsibility
8. Future Proofing
Sustainable growth (not a linear cost increase), Innovation, Continuous Learning