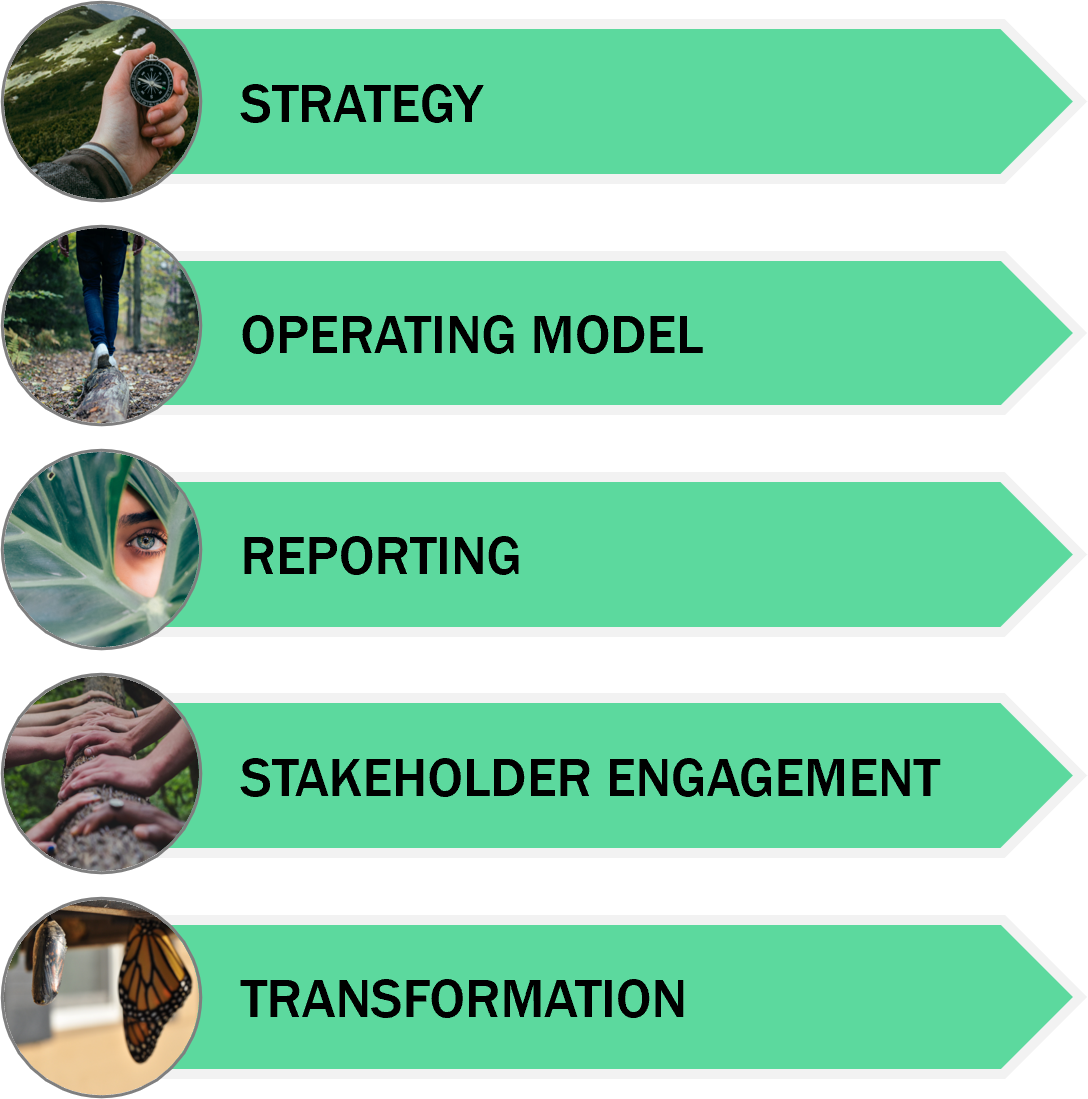 We create focused and ambitious corporate ESG & sustainability/decarbonisation strategies with the aim of increasing efficiency, driving innovation and creating brand value.
We support the alignment of the internal business to the new sustainability strategy. Delivering practical improvements in both cost and carbon.
We support companies with credible reporting that resonates with stakeholders, bringing ESG and sustainability to life through appropriate metrics and insight for communication.
Internal communications to create buy-in to the Strategy across the business stakeholders, including staff, the board and even suppliers.
Many companies have developed their sustainability strategies but have faced challenges in the implementation phase. We support the implementation and delivery of your adopted ESG/Sustainability Strategy.